Dental Tourism - An Excellent Option
Dental tourism is an excellent choice for patients seeking high-quality dental care at affordable prices. Our clinic, with specialists from various fields of dentistry, offers comprehensive services without the need to visit other offices.  
We have a radiology center equipped with the latest technology, providing the capability to produce all types of high-resolution dental radiographs. Additionally, our clinic houses its own dental laboratory equipped with modern equipment. This in-house lab enables faster production of all types of prosthetic work and a personalized service for every patient.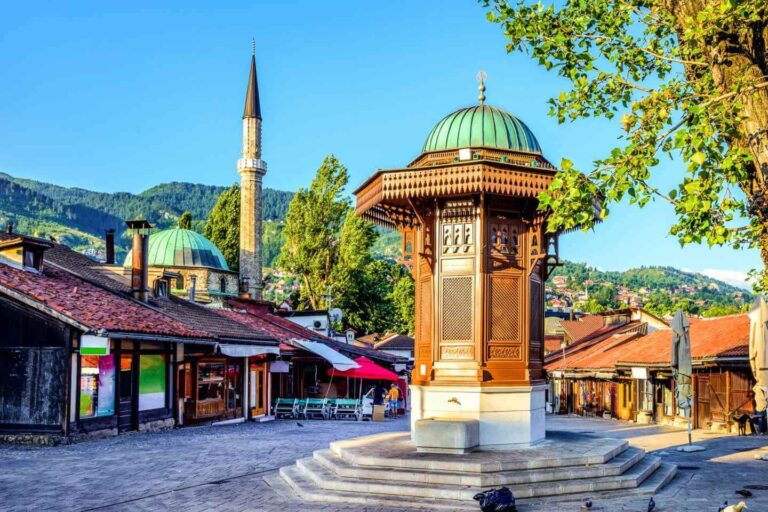 Combine Pleasure with Utility
Our clinic boasts top-notch dentists specialized in various fields of dentistry. With us, you'll receive premier dental services, from routine check-ups and teeth cleanings to complex procedures like implant placements or orthodontic treatments. A blend of state-of-the-art equipment, the highest quality materials, and expert staff makes us the ideal choice for international patients seeking top-tier dental care at affordable prices. 
In between dental treatments, patients can explore the tourist attractions of Sarajevo, where East meets West. Sarajevo is a city rich in history, and some of the must-visit landmarks include: Baščaršija – the old town filled with numerous artisan shops, stores, and traditional food restaurants; Vrelo Bosne; the National Museum; and many other sites that unveil the rich history and culture of Sarajevo. Being at the heart of the Southeast European region, it's also a fantastic starting point for touring the entire area.